---
Our Mission
· To design and build new instruments that meet the liturgical needs of churches today with an eye towards the church of future generations · To offer design and engineering services · To provide expert and reliable tuning and maintenance services at a reasonable cost; to remain available for emergency services · To provide a variety of restoration and enhancement options for existing instruments; giving churches creative options and viable solutions
We are an AMERICAN firm, and believe that our strength is similar to a fundamental of this great country,

e Pluribus Unum

: we are indeed "one from many". We have studied the great instruments of America and Europe; our experience, research and traditions meld with modern technology to create new instruments that are reliable, beautiful and eclectic.
---
Company Philosophy
The raison d'etre of American Classic Organ Company lies in our fundamental  tonal philosophy:
Our goal is to build eclectic instruments that are able to effectively play literature of any period, given the needs and resources of the particular worship space.

---
Current Projects
Opus 14	St. John's Episcopal Church,  New Milford Connecticut
Opus 15	Church of the Holy Trinity, Middletown, Connecticut
	Hadwen Park Congregational Church, Worcester, Massachusetts
---
Contact Information
We are able to respond to churches in the Northeast for tuning and emergency repairs.
We also are available throughout the country for consultation/friendly advice, design and construction services,
and major rebuilding projects.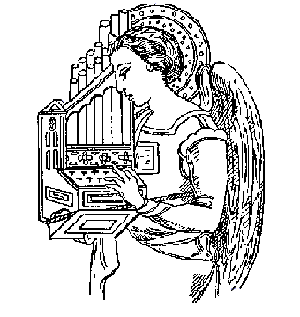 Shop Telephone

(860) 526-5844

Postal address

CompanyAddress

Electronic mail

General Information: info @ aco-mail.com
---

Free counters provided by Andale.